J. Todd Morley
Todd is co-founder of DIATOMS and Y2X as well as founder and chairman of G2 Investment Group. In 1999, Mr. Morley co-founded investment firm Guggenheim Partners LLC, which has over $300 billion assets under management. He served on the Guggenheim Board as well as on its Executive Committee.
Raed El Farhan​, Ph.D
Raed is a Civil/Environmental engineer and expert in waste beneficiation and water treatment, serving as Senior Vice President at The Louis Berger Group. A thought leader and creator of best practices in transforming fly ash into usable material.​
Dick Gephardt
Dick Gephardt served for 28 years in the United States House of Representatives from 1976 to 2004. Dick emerged as one of the leading strategists of the Democratic Party's platform and chief architect to landmark reforms ranging from healthcare, pensions, education, energy independence and trade policy.​
James A. Giacin, Jr.
Jim Giacin was a Principal at Apollo Global Management from 2016 to 2018, leading the insurance asset management and structured products businesses. Prior to that time, Mr. Giacin was Head of the Insurance Asset Management Business at Standard Life Investments. Prior to Standard Life Investments, Mr. Giacin was a Director in the Financial Institutions Group at Bancorp Services, LLC from 1997 to 2014.
Joaquín Fernández de Córdova Hohenlohe​
Joaquín is Global Head of Client Relations for DIATOMS, Inc. He has a long track record of providing international business development and fundraising services to large organizations throughout the United States. Europe, the Middle East and Africa.  He has completed many projects in agriculture, health and wellness, and energy infrastructure. Joaquin, as a noble, remains passionately committed to raising the quality of life in communities all over the world.
Matt Kennedy
Matt Kennedy is the founder and managing partner of Converge. Previously, Matt served in senior roles in the Obama Administration at the Department of Commerce, Department of the Treasury, and the White House. Matt worked closely with the Overseas Private Investment Corporation and Export-Import Bank to develop innovative public-private partnerships.
Dottie Mattison
Dottie served as Senior Managing Director / Operating Partner at Guggenheim Partners, Senior VP of Wal-Mart Stores $26 billion Apparel and Baby product portfolio, Chief Merchant of Walmart.com, VP of Gap, Inc. Accessories and Local Merchandising Strategy and various roles in the Old Navy Brand. She led the Sustainability Textiles Network within Wal-Mart, and formed an industry-wide apparel consortium to redefine supply chain environmental standards.
Christopher Nystrom, PE
Chris has 25 years of experience in operations, construction, engineering, design and troubleshooting of energy plants and infrastructure. He is an expert in the planning, design, installation, and commissioning of central utility plants and cogeneration systems. Prior to joining DIATOMS he was Northeast/Central Regional Manager, Energy, at WSP USA. Chris uses his background in operations, maintenance, construction and engineering to bridge the gap between all the aspects of a project. ​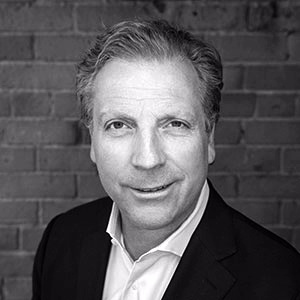 John D. Orr
Mr. Orr is a senior banking and investment professional. He spent the majority his career at the Canadian Imperial Bank of Commerce and associated companies. Mr. Orr served in the most senior capacities across the Wholesale and Retail businesses of the bank. In his most recent role, he was responsible for the Strategy and Corporate Development functions of the CIBC group and for the Merchant Banking business of CIBC's Wholesale Bank.
Dave Sams​
Before taking the helm of Delaware Life, Dave was CEO of G2 Investment Group from 2011. Dave became Chairman/CEO of Connecticut Mutual, President of Mass Mutual, and then was with Sammons Enterprises for 12 years, retiring as President, before joining G2.​​
Peter Scott​
Pete is a 35 year veteran of the corporate communications and training industry. He began his career at Jack Morton, a Interpublic Group events agency, and later had a 20 year run as SVP for Drury Design Dynamics, a boutique communications agency that he helped grow to a multi-million dollar industry leader serving clients like JPMorgan, GlaxoSmithKline and Volvo. In 2008 Pete opened two of his own agencies, Alignment Media, a full-service production company, and Kakushin Institute, specializing in leadership development in the areas of breakthrough innovation, strategic development and execution, serving clients like Abbot, Parsons Brinckerhoff, Roche and Charlotte's Web. ​
David Shuler
Prior to co-founding DIATOMS and Y2X, Dave was managing director at Paxos/itBit. Previously, he was managing director, Alliance and Venture Management of CME Group Inc. and served as SVP and Chief of Staff for NYSE. He previously held leadership roles at Goldman Sachs in New York and Japan.​​